After The Whistle
Join Kay O, Corey, Crack, Kawawa, Van Gelder and Smyly discuss events on and off the field after the game is done, pore over the latest sports headlines and, argue about the finer aspects of the beautiful game. More ATW: listentogcr.com/after-the-whistle
City vs Liverpool: The No.1 Rivalry in the EPL?
Share | Follow | Subscribe.
On this episode the guys discuss Chris Hughton's continued struggles with the Black Stars. They also debate whether Man City vs Liverpool is now the number 1 rivalry in England, Man Utd's turnaround in fortunes and more.

Want to give your take on what the ATW team discussed? You can do that here ➡️ listentogcr.com/contact-usAfter The Whistle: Africa's #1 Sports PodcastA GCR Production – Africa's Premiere Podcast Network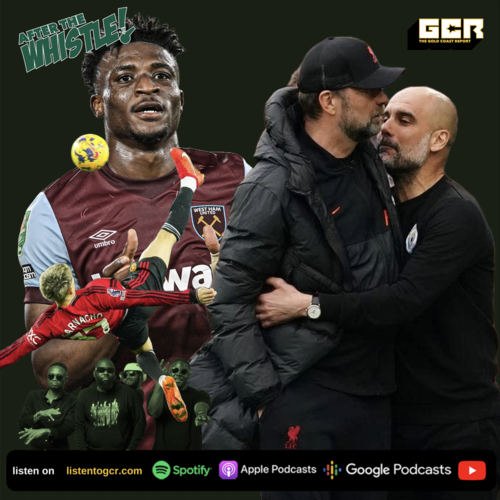 Search Results placeholder